brought to you by Jeremy & Karla:
This month we are bringing to you the much awaited Brooklyn blog – we thought the best way to go about this was to ask local experts and truly curate an authentic list for you w quality spots – shout out to Jeremy & Karla for making this happen. Jeremy manages biz dev @ Business of Fashion and Karla is the founder of a business media news outlet – Business News Now . Outside of work, they love to come together and enjoy food, drinks and exploration in their neighborhood – with an emphasis on spots that have a story / an edge to them. 
Check out the best of BK below and ofc if you'd like a completely personalized set of recommendations down to your exact vibe, area, date, time and cuisine instantly with guaranteed reservations – sign up below for free for our website pocket concierge and get in on the luxury of having everything taken care for you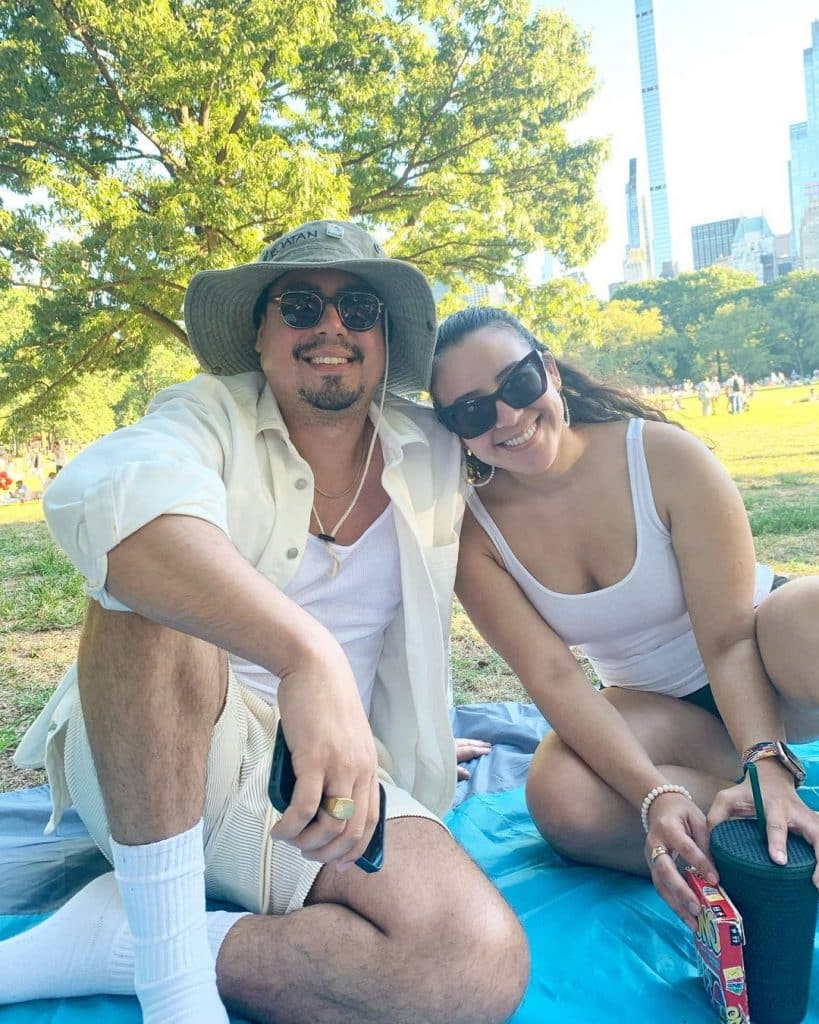 The ultimate tapas experience in a 19th century building – this space is absolutely dreamy and they also have an open air patio which is perfect for a cute summer date. The elements of greenery both indoors and outdoors are an additional edge to what makes this spot so pretty. From the menu we love the patatas bravas and the garlic shrimp confit. We also love the mango cheesecake for dessert. They have a great cocktail selection as well and the "Ibiza" ft. Mezcal, pineapple and habanero is right up our ally.  
Jeremy & Karla say: "This is a beautiful and low-key spot and intimate spot for a night out with your partner. It's one of our favorite places to go for date night out in Williamsburg. Before we reserve our seating however, we always have to check in with the restaurant to make certain that they are not closed for a wedding – it's really that beautiful that it's always booked for weddings. We always get the Paella Mixta with Spanish style croquettes. It never disappoints. I can eat here forever."
WBurg: 184 N 10th St, Brooklyn, NY 11211
If you're feeling this vibe, make a res here
Porcelain is a lovely contemporary Asian restaurant tucked in Ridgewood. We love the eclectic and relaxed energy of the space and food feels absolutely refreshing. The Dan Dan Lasagna and and black pepper prawns here are a must and the cocktails are delicious as well. According to Jeremy & Karla: "Before opening Its doors in 2021, the director for The Irishman used the space as a film set which might tell you everything that you need to know about the interior of the space. The cuisine is a mix of Korea, China, and Taiwan influences. The menu changes by the season. Currently, they have Sweet & Sour Cherry Mushrooms and DanDan Lasagna on the menu that will have you wanting more. This is a favorite lunch date spot for both of us."
Ridgewood: 880 Woodward Ave, Queens, NY 11385
We love a wood fired meal and Rolo's specializes in just that. A cozy neighborhood spot tucked in Ridgewood, Rolo's is a great week night dinner spot where you can feel at home with delicious food and cocktails. From the menu we love the polenta bread and the ricotta cavatelli and for cocktails we love the strawberry daiquiri. They also offer two lovely espresso martinis that can go along with dessert.
 According to Jeremy and Karla: "I don't think there has been any other restaurant to get Pete Wells to come all they way out to Ridgewood but here we are. My absolute favorite dish is the Two Sheet Lasagna Verde because the whole thing literally tastes like the best part of the lasagna – the corner edge. The cocktails feel elevated and the wood-fired grilled focaccia bread is out of this world. This is a perfect for a week night dinner or week night date."
Ridgewood: 853 Onderdonk Ave, Queens, NY 11385
A low key and casual jaunt tucked in Ridgewood with a beer garden and a greenhouse. They serve local brews (drafts, fruited sours and hard seltzers) and bites. Our personal fave is the pink pineapple hard seltzer. Evil Twin Brewing started up "nomadically" in 2010 by Jeppe Jarnit- Bjergso. It wasn't until 2 years later that Jeppe and his family decided to make New York City their home and join the local beer scene. In 2016, he was finally approached to build on his ideas for this space and Evil Twin Brewing was born. Their aim is to expand on the traditions of innovation and experiment with flavors + bring it together with an element of community – more than anything else, this spot is literally the neighborhood jaunt to come together over a beer.  
Jeremy & Karla say: "Nothing bad here contrary to the name. Evil Twin Brewing is a great place for a date night on a weeknight when you want to drink a beer with your partner under fairy lights and hanging gardens in a greenhouse. No lies were told here. Go see for yourself."
Ridgewood: 1616 George St, Queens, NY 11385
for a fun night w friends
One of the prettiest spots we've been to in NYC for sure – Fandi Mata is colorful, lively and so much fun. The restaurant is split between the ground floor which is the main space for seated dining and then the upstairs mezcaleria which is focused on amazing mezcal drinks/ more of a bar space with some small plates to share. We personally love the grass is greener cocktail here which is mezcal focused with lemongrass and cilantro and has a herby and refreshing taste overall. They also have a generous happy hour from Tues – Sunday with the Paloma picante (cocktail) and Margherita pizza at $11 and beers and wines at $8. Side note – The last time we visited, Seth Rogen was taking shots at a dinner table next to us. We also highly recommend the mezzo platter here and the skewers combo. This spot is very vegan + gluten free friendly.  
Jeremy & Karla say: "It's true what they say that Fandi Mata is lively. They have a center stage in their restaurant and a balcony to watch the band and aerial silk performances that they have on the weekends. The entire restaurant looks like it was picked up in Ibiza and dropped in Williamsburg – it's very instagrammable and very chic. I LOVE their flatbreads and cocktails. The whole cuisine feels very Spanish to me but also novel, contemporary, and different at the same time. The best thing about this restaurant is that they split payments on an app. So if you have a big group of friends and you are looking for a fun night out, this restaurant will cut the stress out of paying the bill at the end of the night. Karla and I both highly recommend Fandi Mata for your next night out with friends."
Wburg: 74 Bayard St, Brooklyn, NY 11222
Rudy's is a classic to the Ridgewood neighborhood. This low key dessert & coffee shop is great for a quick pick me up in the morning/ early afternoon. They have an espresso bar and vegan and gluten free treats as well. The menu here is brought to you by Christina Nastasi who used her fine dining experience as a pastry chef for Danny Meyer to devise a menu that's filled with classics with a certain edge.
According to Jeremy & Karla: "The raspberry tart is a must-have. It's not too sweet and the pie crust around the tart is the perfect texture. They also have a house chocolate milk that makes you feel like you're drinking the chocolate milk from a Christmas Hallmark Film. The signature sandwich on their house-made buttery croissant is probably the best breakfast sandwich you'll find in Ridgewood and we love to go to Rudy's for a breakfast date."
Ridgewood: 905 Seneca Ave, Queens, NY 11385