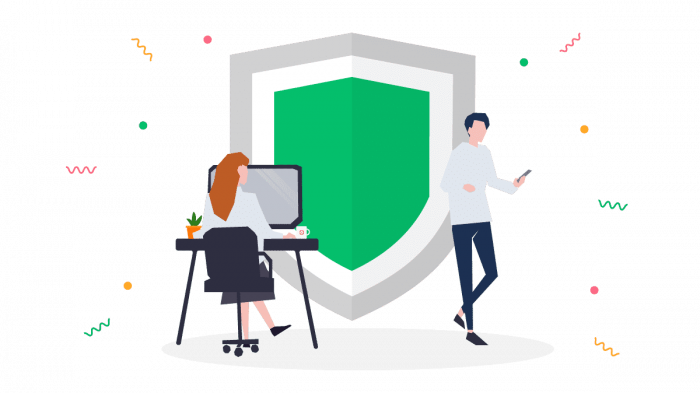 Thank you for choosing to be part of cur community at THE SCENE NYC INC. We are committed to protecting your personal information and your right to privacy. If you have any questions or concerns about this privacy notice or our practices with regard to your personal information, please contact us at [email protected] 
Please read this privacy notice carefully, as It will help you understand what we do with the Information that we collect.
1. WHAT INFORMATION DO WE COLLECT?
Personal information you disclose to us
in Short: We collect personal information that you provide to us.
We collect personal information that you voluntarily provide to us when you register on the Website, express an interest in obtaining information about us or our products and services, when you participate In activities on the website or otherwise when you contact us.
The personal information that we collect depends on the context of your interactions with us and the Website,
the choices you make and the products and features you use. The personal information we collect may include the following:
Personal Information Provided by You. We collect email addresses; phone numbers; names; contact preferences; contact or authentication data; and other similar information.
All personal Information that you provide to us must be true, complete and accurate, and you must notify us of any changes to such personal information.
2. WILL YOUR INFORMATION BE SHARED WITH ANYONE?
In Short: We only share Information with your consent, to comply with laws, to provide you with services, to protect your rights, or to fulfill business obligations.
We may process or share your data that we hold based an the following legal basis:
Consent: We may process your data If you have given us specific consent to use your personal information for a specific

details

.
Legitimate interests: We may process your data when it is reasonably necessary to achieve our legitimate business interests.
Performance of a Contract: Where we have entered into a contract with you, we may process your personal information to fulfill the terms of our contract.
Legal Obligations: We may disclose your information where we are legally required to do so in order to comply with applicable law, governmental requests, a Judicial proceeding, court order, or legal process, such as in response to a court order or a subpoena (including in response to public authorities to meet national security or law enforcement requirements).
Vital interests: We may disclose your Information where we believe it is necessary to investigate,prevent, or take action regarding potential violations of our policies, suspected fraud, situations involving potential threats to the safety of any person and illegal activities, or as evidence In litigation in which we are involved. More specifically, we may need to process your data or share your personal information in the following situations:
Business Transfers. We may share or transfer your information In connection with, or during negotiations of, any merger, sale of company assets, financing, or acquisition of all or a portion of our business to another company.
Your name, email address, and birthday date is being collected. This is then used to send a birthday recommendation and send monthly complimentary recommendations via Active Campaign (our email marketing software). This is being processed to engage with you and send you recommendations that we think you would enjoy. You can delete this information by logging in, going into your profile section and removing it. The only information field that is mandatory is the email address as that is needed to log in to use our service on web.thesceneny.com. If you would simply like to use our service without receiving our marketing emails, you can "Unsubscribe" to our email list by clicking on the "Unsubscribe" button at the bottom of every email we send out.
3. HOW LONG DO WE KEEP YOUR INFORMATION?
In Short: We keep your information for as long as necessary to fulfill the details outlined in this notice unless otherwise required by law.
We will only keep your personal information for as long as it is necessary for the details set out in this notice, unless a longer retention period is required or permitted by law (such as lax, accounting or other legal requirements). Na details in this notice will require us keeping your personal information for longer than months past the termination of the users account.
When we have no ongoing legitimate business need to process your personal information, we will either erasure or anonymize such information, or, if this is not possible (for example, because your personal information has been store in backup archives), then we will securely store your personal information and isolate it from any further processing until erasure is possible.
You may remove all your information from your profile by logging in and going into the profile section and deleting it. If you'd like us to remove all your information from our records, you may email us at [email protected] to request complete deletion of information as well.
4. HOW DO WE KEEP YOUR INFORMATION SAFE?
In Short: We aim to protect your persona! information through a system of organizational and technical security measures.
We have Implemented appropriate technical and organizational security measures designed to protect the security at any personal information we process. However, despite our safeguards and efforts to secure your Information, no electronic transmission over the Internet or Information storage technology can be guaranteed to be 100% secure, so we cannot promise or guarantee that hackers, cybercrlminals, or other unauthorized third parties will not be able to defeat our security, and improperly collect, access, steal, or modify your Information. Although we will do our best to protect your personal information, transmission of personal information to and from our Website is at your own risk. You should only access the Website within a secure environment.
5. WHAT ARE YOUR PRIVACY RIGHTS?
In Short: You may review, change, or terminate your account at any time.
If you are a resident in the EEA or UK and you believe we are unlawfully processing your personal information, you also have the right to complain to your local data protection supervisory authority. You can find their contact details here: https,//ec.europa.eufjustice/data-protectiontodiesrauthoritiesfindex en.htm.
If you are a resident in Switzerland, the contact details for the data protection authorities are available here: https://www.edoeb.admin.chredoetdentome.html.
Account Information If you would at any time like to review or change the information in your account or terminate your account, you can:
6. HOW CAN YOU CONTACT US ABOUT THIS NOTICE?
If you have questions or comments about this notice, you may email us at [email protected]